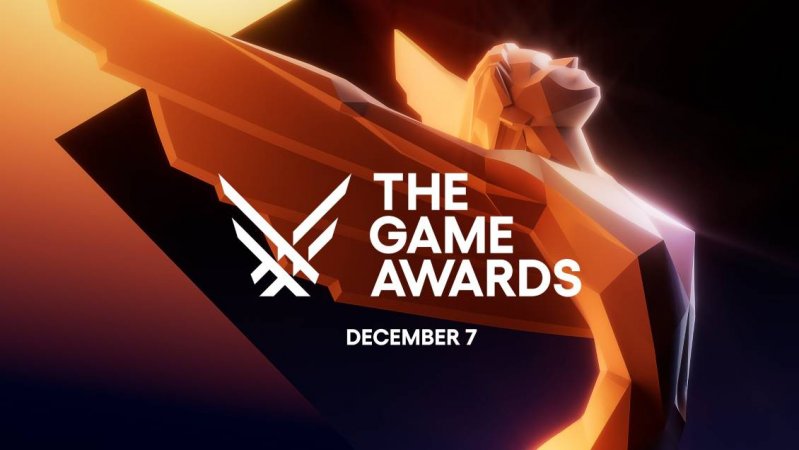 Acá están todos los nominados a The Game Awards 2023
Super Mario Bros. Wonder y Baldur's Gate van por el Juego del Año.
La batalla por el Juego del Año (GOTY) ya está en marcha al conocerse los nominados a los The Game Awards 2023, la entrega de premios más prestigiosa para el mundo de los videojuegos.
El evento cargado de novedades de la industria volverá a estar encabezado por Geoff Keighley, dando a conocer este lunes a los nominados a las 31 categorías de la premiación.
La nominaciones son encabezadas por Alan Wake 2 y Baldur's Gate 3, con ocho cada uno, siendo Nintendo la compañía que sumó la mayor cantidad de nominaciones con 15 en total.
Here are all your nominees for #TheGameAwards 2023, streaming live on Thursday December 7.

Vote now: https://t.co/qgMuQxJGy0

Timestamps:
0:00 - Introduction
0:57 - Performance
1:23 - Ongoing Game
1:34 - Multiplayer
1:48 - Art Direction
2:01 - Score & Music
2:23 - Audio Design… pic.twitter.com/6eZHr0EgV5

— The Game Awards (@thegameawards) November 13, 2023
Celebrando a los títulos más destacados de los últimos doce meses de la industria, la ceremonia de premiación se realizará el próximo 7 de diciembre en el Peacock Theater en la ciudad de Los Ángeles con transmisión mediante Twitch y YouTube, siendo un evento cargado de revelaciones y anuncios, además de presentaciones en vivo.
Estos son todos los nominados en The Game Awards 2023:
🎮 Juego del Año (GOTY 2023)
Alan Wake 2
Baldur's Gate 3
Marvel's Spider-Man 2
Resident Evil 4
Super Mario Bros. Wonder
The Legend of Zelda: Tears of the Kingdom
🎮 Mejor Dirección
Alan Wake 2
Baldur's Gate 3
Marvel's Spider-Man 2
Super Mario Bros. Wonder
Zelda: Tears of the Kingdom
🎮 Mejor Juego de Acción
Armored Core VI
Dead Island 2
Ghostrunner 2
Hi-Fi Rush
Remnant 2
🎮 Mejor RPG
Baldur's Gate 3
Final Fantasy XVI
Lies of P
Sea of Stars
Starfield
🎮 Mejor Juego Acción / Aventura
Alan Wake 2
Marvel's Spider-Man 2
Resident Evil 4
Star Wars Jedi: Survivor
Zelda: Tears of the Kingdom
🎮 Mejor Juego de Pelea
God of Rock
Mortal Kombat 1
Nickelodeon All-Star Brawl 2
Pocket Bravery
Street Fighter 6
🎮 Mejor Interpretación
Ben Starr - Final Fantasy XVI
Cameron Monaghan - Star Wars Jedi: Survivor
Idris Elba - Cyberpunk 2077: Phantom Liberty
Melanie Liburd - Alan Wake 2
Neil Newbon - Baldur's Gate 3
Yuri Lowenthal - Marvel's Spider-Man 2
🎮 Mejor Narrativa
Alan Wake 2
Baldur's Gate 3
Cyberpunk 2077: Phantom Liberty
Final Fantasy XVI
Marvel's Spider-Man 2
🎮 Mejor Juego Familiar
Disney Illusion Island
Party Animals
Pikmin 4
Sonic Superstars
Super Mario Bros. Wonder
🎮 Mejor RPG
Baldur's Gate 3
Final Fantasy XVI
Lies of P
Sea of Stars
Starfield
🎮 Mejor Juego de estrategia/simulación
Advance Wars 1+2: Re-Boot Camp
Cities: Skylines II
Company of Heroes 3
Fire Emblem Engage
Pikmin 4
🎮 Mejor Juego de deportes/carreras
F1 2023
EA Sports FC 24
Forza Motorsport
Hot Wheels Unleashed 2: Turbo-charged
The Crew Motorfest
🎮 Mejor Multijugador
Baldur's Gate 3
Diablo IV
Party Animals
Street Fighter 6
Super Mario Bros. Wonder
🎮 Mejor Juego en Activo
Apex Legends
Cyberpunk 2077
Final Fantasy XIV
Fortnite
Genshin Impact
🎮 Innovación en accesibilidad
Diablo IV
Forza Motorsport
Hi-Fi Rush
Marvels Spider-Man 2
Mortal Kombat 1
Street Fighter 6
🎮 Mejor dirección de arte
Alan Wake 2
Hi-Fi Rush
Lies of P
Super Mario Bros. Wonder
Zelda: Tears of the Kingdom
🎮 Mejor música y sonido
Alan Wake 2
Baldur's Gate 3
Final Fantasy XVI
Hi-Fi Rush
Zelda: Tears of the Kingdom
🎮 Mejor Diseño de Audio
Alan Wake 2
Dead Space
Hi-Fi Rush
Marvel's Spider-Man 2
Resident Evil 4
🎮 Mejor Juego Independiente
Cocoon
Dave the Diver
Dredge
Sea of Stars
Viewfinder
🎮 Mejor Debut Indie
Cocoon
Dredge
Pizza Tower
Venba
Viewfinder
🎮 Mejor Juego para Móviles
Final Fantasy VII: Ever Crisis
Honkai: Star Rail
Hello Kitty Island Adventure
Monster Hunter Now
Terra Nil
🎮 Mejor apoyo de la comunidad
Baldur's Gate 3
Cyberpunk 2077
Destiny 2
Final Fantasy XIV
No Man's Sky
🎮 Mejor Juego VR/AR
Gran Turismo 7
Humanity
Horizon Call of the Mountain
Residente Evil Village VR Mode
Synapse
🎮 Creador de Contenido del Año
ironmouse
People Make Games (Chris Bratt)
quakity
Spreen
Sypherpk
🎮 Juego Más Anticipado
Final Fantasy VII Rebirth
Hades II
Like a Dragon: Infinite Wealth
Star Wars Outlaws
Tekken 8
🎮 Juegos para el Cambio
A Space for the Unbound
Chants of Sennaar
Goodbye Volcano High
Tchia
Terra Nil
Venba
🎮 Mejor Adaptación
Castlevania: Nocturne
Gran Turismo
The Last of Us
The Super Mario Bros. Movie
Twisted Metal
CATEGORÍAS ESPORTS:
🎮 Mejor Atleta Esports
Lee "Faker" Sang-Hyeok – League of Legends
Mathieu "Zywoo" Herbaut – CS: GO
Max "Demon1" Mazanov – Valorant
Paco "Hydra" Rusiewiez – Call of Duty
Park "Ruler" Jae-Hyuk – League of Legends
Phillip "Imperialhal" Dosen – APEX Legends
🎮 Mejor Coach Esports
Christine "Potter" Chil – Evil Geniuses / Valorant
Danny "Zonic" Sorensen – Team Falcons / Counter-Strike
Jordan "Gunba" Graham – Florida Mayhem / Overwatch
Remy "XTQZZZ" Quoniam – Team Vitality / Counter-Strike
Yoon "Homme" Sung-Young – JD Gaming / League of Legends
🎮 Mejor Evento Esports
2023 League of Legends World Championship
BLAST.TV Paris Major 2023
EVO 2023
The Internacional DOTA 2 Championships 2023
Valorant Champions 2023
🎮 Mejor Equipo Esports
Evil Geniuses - Valorant
FNATIC – Valorant
Gaimin Gladiators – DOTA 2
JD Gaming – League of Legends
Team Vitality – Counter-Strike
🎮 Mejor Juego Esports
Counter-Strike 2
DOTA 2
League of Legends
PUGB Mobile
Valorant